Thank you for your support

Donations plays a vital role in enabling ART247 to fund and grow its enriching and rewarding programs for the people of the Greater Niagara County Region.

ART247 is supported in part by private donations. Additional support is provided by ART247 members and friends. Many individuals throughout Niagara County and beyond choose to support ART247 through donations and gifts, thereby enriching local art education and ensuring art access for those in our community. The Art Center welcomes donations to help fund:

Exhibitions




Events




Annual Art Auction & Gala




Education programs




And more



Donations and your support provides you with a wide range of benefits, including recognition on signage and press materials, and the knowledge that your donation helps support Greater Niagara County art and artists.
To learn more about donating to ART247, please contact us at 716-404-9884 or by email at Donate@theART247.com
ART247 welcomes gifts of art that are consistent with the focus of the permanent collection and the Art Center's mission.
To donate please contact ART247 at 716-404-9884 or by email at Donate@theART247.com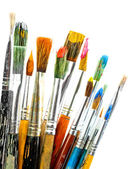 ART247 aims to provide PROGRAMMING that's ACCESSIBLE to all incomes, and ages. To ensure we can provide art programs to low income, and disabled individuals as well as provide out-reach PROGRAMMING at nursing homes, and long term care FACILITIES we need your help.


Gifts of art supplies, crafts, paint sets, mobile easels, canvas, color books, crayons, colored pencils, and creativity sets enable us the ability to bring our programs to those who may be unable to travel or otherwise access our PROGRAMMING at our center. These out-reach programs are an integral part of our mission in making the joy of art accessible to our community.
To donate please contact ART247 at 716-404-9884 or by email at Donate@theART247.com

ART247 accepts open donations that are applied to general operating funds, as well as art center, gallery, and educational programming. For more information about supporting the ART247, please contact ART247 at 716-404-9884 or click DONATE above, to make a donation.

MEMORIAL GIFTS & TRIBUTES
Memorial gifts and tributes are a personal and meaningful way to honor friends or loved ones, while at the same time supporting the work of the Museum. Gifts may be directed to specific funds or programs, or may be made to ART247 with an unrestricted designation.

Your contribution will be acknowledged with a personalized card sent to the honored individual or family, without reference to the amount of the gift. In addition, the name of the individual being remembered will be listed in the Gallery & Art Center's Annual Report.
ART247 is always in need of volunteers. We offer a variety of rewarding volunteer opportunities to support the Art Center as a volunteer including helping with special projects and at special events, assisting with tours and classes, and assisting at our front desk and gift shop during special shows and events.


Volunteering at the ART247 is a great way to meet people in the art community, learn new skills, and enjoy our exhibits. It provides an important service to our community by helping connect people of all ages with art.

For more information about volunteering at ART247, please contact us at 716-404-9884 or use the form link above to fill out an volunteer application.

word of mouth goes a long way
Sometimes the best way to support the arts and what we do is to simply tell your friends and family about us.

Please "like" us of Facebook or "follow" us on Twitter, and Instagram. Sign up for our e-newsletter to keep in the loop. ...and then share our posts, tweets, and emails!


Thank you for your support!